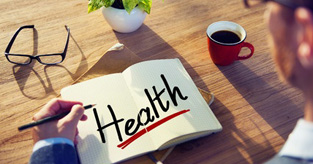 At InsuranceBudget.com we've made health insurance shopping easy. We are committed to helping individuals and families find good short term health insurance coverage at a price they can afford. If you need coverage for a longer term, we have several affordable health insurance options available to you.
There are times when you may find yourself temporarily without affordable medical insurance. There can be periods in your life when you would only require health insurance coverage for a short length of time.
Perhaps you are a recent graduate who is entering the job market for the first time, or perhaps you have just left a job or started a new job that has probationary period before the company's health insurance benefits kick in. Or maybe you are an early retiree who is in need of affordable health insurance before you reach the age of 65 and qualify for Medicare.
In any of these life circumstances a short-term health insurance policy may be just what the doctor ordered. Short-term health insurance policies, also known as "Gap Insurance" are actually some of the most affordable health insurance plans you can find. Short-term health insurance policies offer a full range of benefits at very attractive prices. However these most affordable health insurance plans are designed to cover you only for a specified period of time, usually six months to a year. But if you anticipate needing health insurance for only such a time, short-term health insurance is a great low cost healthcare insurance option.
Short- term health insurance plans are not short on benefits. These low cost health insurance plans can offer you and your family much needed security during transitional times in your life. Short term or Temporary Health Insurance polices are offered by some of the most recognizable health insurance companies in the business such as Blue Cross and Health Net, at a fraction of what premiums would cost for similar full term health insurance policies.
Individual and Family Health Insurance
News & Information