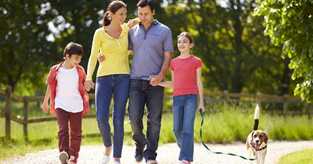 We'll search several insurance companies doing business in California to find the plans that best meet your needs and are right for you or your family. We use our experience and skills to identify and represent quality affordable insurance carriers such as Anthem Blue Cross or Blue Shield of California that offer a variety of insurance products. Get an instant quote now for Individual or Family Health Insurance, California Group Health Insurance or Medicare Supplemental Insurance.
Whether you need individual health insurance or small business health insurance, we have plans for you from major California health insurance companies.
Currently there are several options for affordable health insurance coverage in the state of California for you and your family. Despite a strong economy, recent surveys have found that a large majority of people in California do not have adequate health insurance. The good news is the individual health insurance market in California is larger than it has ever been. There are many more options for affordable private health insurance thanks to incentives put in place by the legislature and the efforts being made by some of the top health insurance companies in the State. That also can make shopping for and purchasing California Cheap Health Insurance more complicated then it has ever been. That is where we can help.
If you are between jobs and have recently lost your California employer based group health insurance, we can find an affordable short term California Health Insurance policy that may be right for you. If you are self-employed, run a small business, or just need the most affordable and comprehensive California Health Insurance policy that is right for you, we can find it.
California Health Insurance Quotes
The rates you get on our website come directly from the insurance carriers. We do not add or charge any additional fees. Our quoting engine is provided free to consumers. No insurance company, agent or broker can offer a lower premium for the same insurance plans offered on our site.
California Health Insurance Companies
We are authorized agents for Anthem Blue Cross, Blue Shield of California, Health Net, Aetna, Kaiser Permanente, Nationwide Health Plans and many more.
News & Information