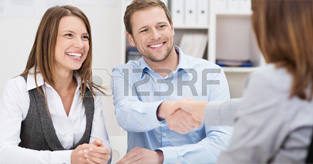 Company to Help California Immigrants with Health Insurance US NetCare is an online health insurance administrator that was established for the purpose of dealing with the challenges faced by foreigners and immigrants regarding healthcare and health insurance. As debate over immigration policy heats up US NetCare has been humanely serving the vast population of non-US citizens by providing them with access to low cost California medical insurance plans.

The organization recently launched a plan provide low cost health insurance products and services in California. The company noted that California has always had one of the largest immigrant population in the States. NetCare's products have always been designed to serve that population. The health insurance products offered are made to be to be affordable and easy to access. Traditionally this is demographic that is in desperate need of affordable healthcare coverage, and will use emergency rooms for treatments at the taxpayers' expense.

US NetCare plans outreach programs targeted at the Hispanic community in Southern California through marketing programs in their neighborhoods. The Multi pronged outreach program will use TV, radio, online advertising and direct mail campaigns.

Currently over 30 million non-US citizens are living in the US, most of whom are residing here legally such as on work visas or student visas, yet they have been denied access to affordable medical coverage. Non-citizens residing in the US can also include international executives, expatriates, green card holders, and diplomats. Healthcare insurance has either been unavailable to this group, or very difficult to find. US NetCare specializes in the unique health insurance needs of this disparate group. The affordable health insurance plans are made easy to understand and designed to give the right medical coverage at the best price.

Through US NetCare, non-citizen residents and their families can obtain low cost medical coverage while in the United States. Medical services for the affordable health plans are provided through First Health PPO, a nationwide network of healthcare practitioners dedicated to serving the non-US citizen with respect and care.

Any Non-US Citizens legally residing in the sates may apply for the plans. Medical history forms are brief as is the entire application process. Of course the healthcare administrator offers multi-lingual customer service reps and health insurance professionals to help clients during the application process, and throughout the length of the term of their medical coverage.