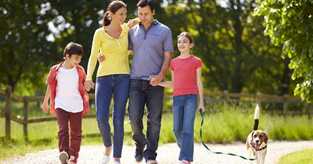 Blue Cross California Health Plans Authorized Agent. CA Lic.0C30542
About Anthem Blue Cross:
Anthem Blue Cross has been serving the health insurance needs of California residents since 1937. With well over 5 million members Anthem Blue Cross offers a wide variety of quality health insurance products. Anthem Blue Cross provides customers with unparalleled choice and flexibility in meeting their health plan and affordable health insurance needs. These options are continually fine-tuned to enhance access to affordable, quality health care. The company has a strong track record for innovation, and continues to focus on progressive products and services designed to improve the health of all Californians.
Anthem Blue Cross offers several unique healthcare insurance products to the individual, small group, large group, senior and Medi-Cal markets. Blue Cross also provides a full range of industry recognized integrated medical and specialty products.
Anthem Blue Cross prides itself on its customer focus. Blue Cross provides improved healthcare to Californians by offering a diverse portfolio of products, and superior customer support. These products and services are designed to meet the changing expectations of individuals, families and their employers. Blue Cross recognizes that members are individuals with individual needs. All of Blue Cross employees and its representatives are dedicated to meeting the unique needs of its members.
Blue Cross has become a trusted partner with physicians, health care institutions and other health care professionals throughout the State. The Company has a proven track record on customer service and has corporate goals focusing on choice, integrity, member satisfaction, quality products and services. Anthem Blue Cross is financially sound and has consistent financial performance.

Blue Cross Life & Health is a subsidiary of Wellpoint, Inc., a publicly traded managed care company. Serving the needs of Californians since 1937, BCL&H, together with its branded affiliates, currently provides services to several million members. BCL&H has recently redesigned their individual health plan options and now offers HMO, PPO and HSA plans. Get an instant Medical Insurance quote now.
With any Blue Cross PlanScape PPO plan you can: 1) choose the doctors you want to use, 2) don't need preservice authorization for most covered treatment, 3) receive preventative care screenings through HealthyCheck Centers.
Added Benefits
When you enroll in any Anthem Blue Cross medical plan, you automatically have access to the programs and discounted services of HealthyExtensions. This program includes:
MedCall: provides you with professional, reliable health care information by phone, toll free, any time of the day or night from a registered nurse. You will also have access to educational tapes on more than 200 health topics.
Blue Cross Baby Connection gives you access to nurses who work with you and your doctor to create a pregnancy program around your specific needs. Nurses can help you identify potential risk factors and can provide information and educational material on how to have a safe, healthy pregnancy and early motherhood.
Living Well with Chronic Conditions : Blue Cross provides programs and activities for managing chronic conditions, including asthma, diabetes and congestive heart failure.
Discount Programs, Healthy Extensions : Take advantage of 10% to 50% discounts offered by a variety of alternative health care and wellness products and services, including vitamins, nutrition and fitness programs, health clubs, hearing aids, eyeglasses and contacts, skin care products, educational materials and online health resources.
Out-of-State Benefits
Anthem Blue Cross's BlueCard gives you access to participating doctors and medical facilities throughout the U.S. at BlueCross negotiated rates. This program will help you locate these participating providers from a roster including more than 70% of the doctors and 80% of the hospitals in the U.S.
Waiting Periods
For PPO plans, there is a specific six-month waiting period for coverage of any condition, disease or ailment for which medical advice or treatment was recommended or received within six months preceding the effective date of coverage. If you apply for coverage within 63 days of terminating your membership with another "creditable" health care plan, then you can use your prior coverage for credit toward the six-month waiting period.
Blue Cross of California Health Plans:
Tonik PPO Plans:
HSA Plans:
Lumenos HSA 1500 / 3000 Family
Lumenos HSA 3000 / 2+ Members 6000
Lumenos HSA 5000 / 2+ Members 10000 (option with or without maternity)
PPO 3500 HSA-Compatible / 7000 Family
PPO Plans:
Basic PPO 1000
Basic PPO 2500
CORE 5000
CoreGuard 10000 2+ Members 20000
CoreGuard 5000 2+ Members 10000
CoreGuard 3500 2+ Members 7000
CoreGuard 2500 2+ Members 5000
CoreGuard 1500 2+ Members 3000
CoreGuard 750 2+ Members 1500
Premier 6000 2+ Members 12000
Premier 5000 2+ Members 10000
Premier 3500 2+ Members 7000
Premier 2500 2+ Members 5000
Premier 1500 2+ Members 3000
Premier 1000 2+ Members 2000
ClearProtection 5000 2+Members 6600
ClearProtection 3300 2+Members 10000
ClearProtection 1000 2+Members 2000
Lumenos HIA 1500 / Lumenos HIA Plus 1500 (2+ Members)
Lumenos HIA 2500 / Lumenos HIA Plus 2500 (2+ Members)
Lumenos HIA 3000 / Lumenos HIA Plus 3000 (2+ Members)
Lumenos HIA 5000 / Lumenos HIA Plus 5000 (2+ Members. Option with or without maternity)
SmartSense 5000 Standard Rx/ SmartSence 5000 Upgrade Rx (1 or 2 Members)
SmartSense 2500 Standard Rx / SmartSence 2500 Upgrade Rx (1 or 2 Members)
SmartSense 1500 Standard Rx / SmartSence 1500 Upgrade Rx (1 or 2 Members)
SmartSense 500 Standard Rx / SmartSence 500 Upgrade Rx (1 or 2 Members)
PPO 3500 2+ Members 7000
PPO Saver 2+ Members
PPO Share 3500
PPO Share 5000
PPO Share 7500
RightPlan PPO 40 Comprehensive Rx / RightPlan PPO 40 Generic Rx / RightPlan PPO 40 No Rx
HMO Plans:
Short Term PPO Plans:
Short Term 250
Short Term 500
Short Term 1000
Short Term 2000
Enrollment Process
Apply online with BlueCross of California or get an Instant quotes with Anthem Blue Cross . If you need help, Contact us