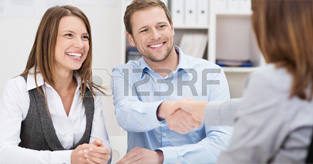 Health Insurance Mandate Requiring All Kansans' Under 25 To Receive Health Insurance Blocked Kansas legislators recently blocked a proposal that would require all Kansans under 25 years of age to have health insurance coverage. Among the stipulations included in the rejected proposal was the requirement that all children have health insurance. According to the blocked proposal, those children without health insurance would not be allowed to attend school.

The same mandate also included plans to expand the State Children's Health Insurance Program. The program provides coverage for medical services for those families who simply cannot afford health insurance but are not eligible for Medicaid.

Because of that specific clause, children must have health insurance to attend school, the majority of the members of the Kansas Health Policy Authority board feared that the proposal would fail to pass, in part because the majority Republican legislators are strongly in favor of legislation that would assist Kansans in purchasing health insurance from private insurance companies.

As a result, when the proposal was blocked in October, the board decided it would begin work on developing another proposal which they will introduce to state legislators in 2008.

One of the main goals of the Kansas Health Policy Authority and legislators is to find an acceptable way to ensure that 40,000 children, who are currently uninsured but who are eligible for state medical programs, are enrolled in medical programs offered by the state.

Additionally, legislators are aggressively working to find a way to offer assistance for those employees of small businesses, so they have access to affordable health insurance.

With the changes, the Kansas Health Policy Authority plans to make to the current proposal, an estimated 64,000 state residents, who currently do not have health insurance, would still not have health insurance if the revised proposal is accepted. In fact, of the 312,000 state residents who do not currently have health insurance, only 86,000 Kansans will receive health insurance coverage with the current proposal compared to the 150,000 Kansans that would have been covered under the initial blocked proposal.

The main selling point of the revised proposal, which board members believe will have a much higher possibility of receiving approval, will reveal the total cost that employers, individuals, and the state will be expected to pay for health insurance costs.

While Republican legislators overwhelmingly agree that rejecting the proposal was the right thing to do, opponents strongly disagree, citing that the goal of the proposal is to ensure that more Kansans receive access to affordable healthcare coverage. Instead, by blocking the proposal and opting for changes, fewer Kansans, in reality, will have healthcare coverage.

Currently, the Kansas Health Policy Authority's board is slated to offer 21 recommendations to Governor Kathleen Sebelius and state legislators on November 1. Among the recommendations that are expected to be included are:


Small businesses with 10 employees or less will be permitted to form groups, so they can obtain health insurance.
Any employees with chronic health problems, who are in the above-mentioned group, would be taken from the group and put in a high-risk insurance pool run by the state.
Expand an insurance subsidy program, approved in 2006, that will cover low-income adults who do not have children.