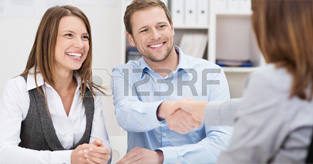 Blue Cross Blue Shield of Arizona Offers Affordable Health Insurance Plans to Small Businesses. In a time when many small businesses have had to cut back on providing group medical benefits to their employees due to costs, Blue Cross Blue Shield of Arizona has just introduced several affordable healthcare insurance products. The recently introduced plans have been designed with the needs of small businesses in mind. The plans which are part of the Blue Solutions family of health insurance products, are aimed at making it easier for small businesses in the state to offer health insurance benefits to their employees.

In 2006 Arizona joined several states that lifted some of the requirements on mandated coverage in healthcare insurance plans. The Blue Solutions healthcare plans are one of the first private health insurance plans launched by a major medical insurer in response to the lightening of mandated coverages. The affordable health insurance options are available to any business with 2- 50 employees. Costs of premiums are kept low by offering employees of these small firms the ability to enroll in a high deductible consumer driven health insurance plans.

A spokesperson for BCBS of Arizona said the company needed to respond to small businesses that had to offer their employees some level of health insurance to stay competitive. BCBS realizes that providing affordable health insurance makes for happy and more productive employees. These low cost health insurance plans have been developed to protect the employee of a small business from the financial burdens of major medical expenses.

Blue Cross is able to offer the affordable group health insurance plans to businesses of between 2-50 employees, thanks largely due to legislation passed by the Governor last year that gave health insurance companies more flexibility. The legislation allowed health insurance companies to legally sell lower cost health insurance policies, without some of the traditionally mandated benefits included.

While these new affordable health insurance options are "Mandate Lite" they are not light on benefits. Unlike other limited befit health insurance plans, or so-called catastrophic health insurance - these healthcare plans still offer a wide range of service. Wellness visits, maternity care, and urgent care coverage is included. Some diagnostics and radiological services are also included in the health insurance.

Emergency room visits and in hospital visits are covered. Not covered are things such as behavioral and mental health treatments and alternative treatments such as chiropractic care, but these plans represent good basic affordable health insurance coverage for many small businesses in the state.